When I was paralyzed from the neck down on an operating table during a routine surgery, I wrestled with life's purpose. I spent two years in depression, dubious that I'd ever regain my mobility, let alone my sense of wonder.
Laying in a stranger's bed after a first-date rape, I questioned how I'd been so naive and if I'd ever regain my self-worth. It seemed implausible, as I swallowed razor-blades of shame every day, recalling my bad decisions.
The day I found out a trusted family member emptied our personal and business bank accounts to send to a Nigerian love scam, I doubted I'd regain my sense of trust. It seemed impossible.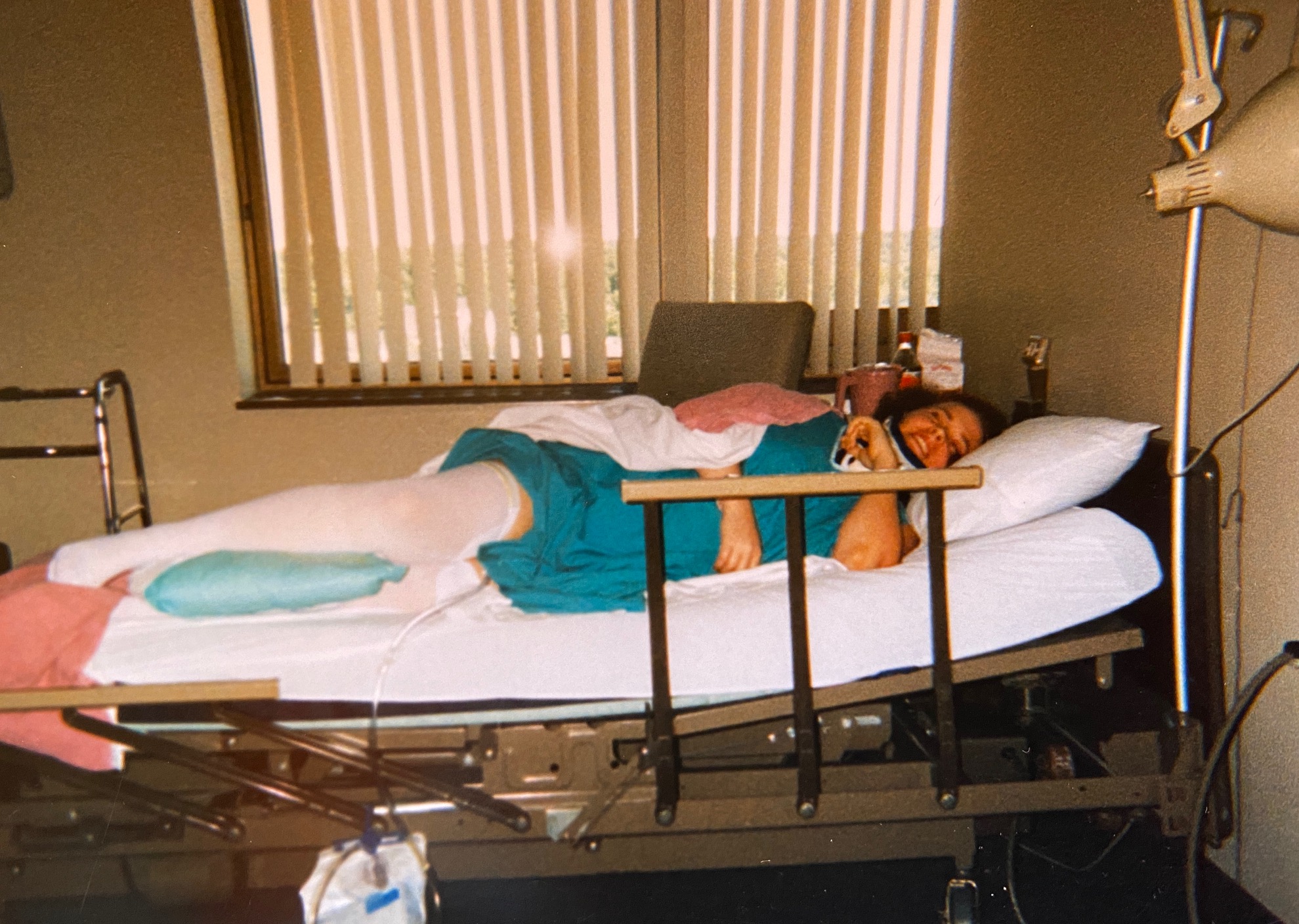 Looking back, I realize the one thing that got me through it all was Her; the voice inside that kept urging me to believe there was something powerful, something "more," something beyond and behind my circumstances.
Her voice felt like a thin thread of magic in a dark and murky room. Hard to detect. Harder to grasp. But there. Real. Tangible. Practical Magic.
I learned to follow Her thread. That story is in my memoir, "Doorways and Dreamfields: A True Fairy Tale." If you've been with me for a while, you know that I've been creating films, essays, and live events for almost two decades in Her honor, most of which are free. If you're new here, there's YEARS and YEARS worth of content on the web you can use to inspire-up and transform your life.
For years I insisted these passion-offerings stay out of my business focus so I could create them true to vision, without financial pressure. I didn't want my passion - my offerings of writing, videos, workshops, Muse Juice tours and immersive events - to become an obligation. I also believed once I started relying on my passion to support my life, I'd have to edit my content in order to make it sexier, more appealing to the masses, constantly promoting in a social media Kardashian kind of way.
This left me feeling soulless.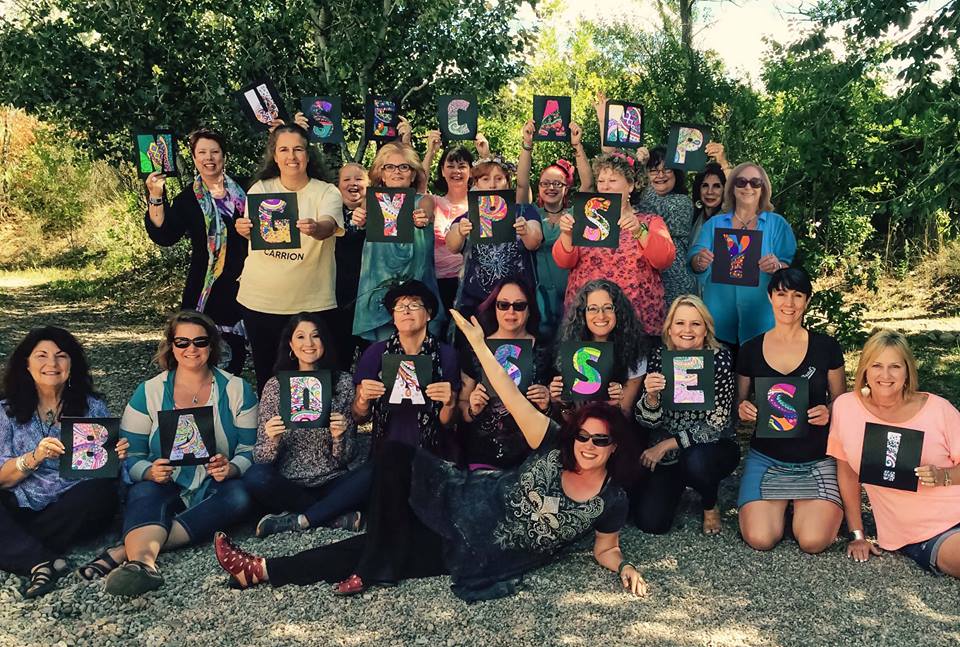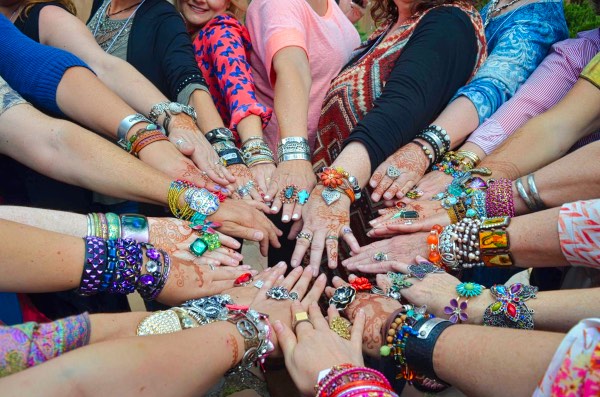 There was also this nagging feeling that until I could offer a scalable platform - a place where women everywhere could access not only a reliable, ongoing public presence but a dedicated private community - I didn't want to move forward in any big way. I either wanted to go full bore or keep it on the down-low.
So, I kept my day job and created my passion projects on the side.
Then came a moment in the Cotswolds, where I met the witch. She was standing on the edge of a stone circle, made of twigs and memory, with a story of transformation.
I can't explain it with mere words, but there was an electric shift. A powerful recognition that rearranged me on a cellular level.
I visited her several times. On my last night in England, I brought flowers, some cheesecake and champagne. I danced with her and the Her inside of me and left an offering. In the middle of my self-made ceremony, I heard Her declare "NOW!"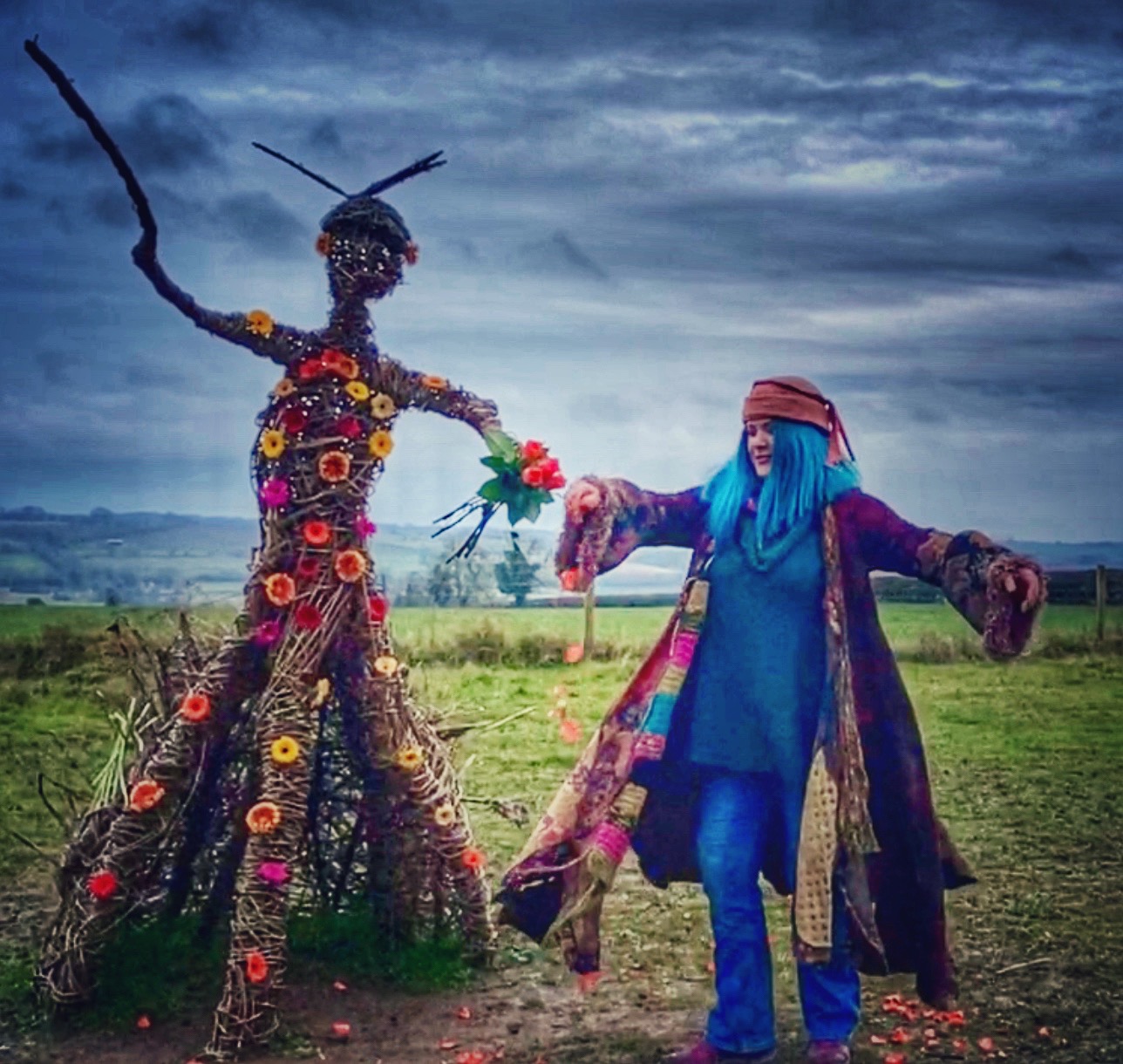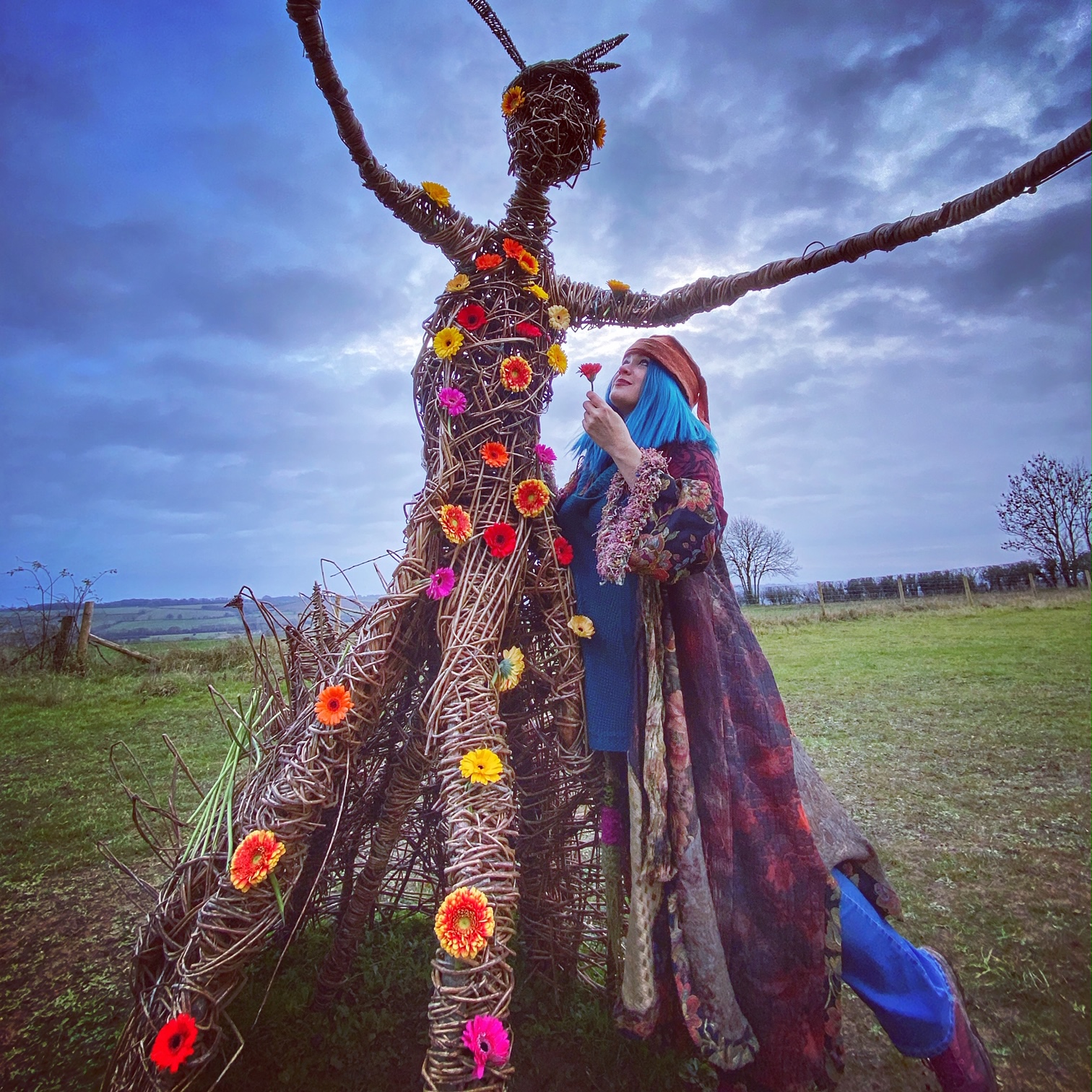 Suddenly, all the years I had devoted to being the pied piper for the magical inner child and the fire-breathing muse for the burning wild woman, coalesced. I didn't have any idea how, but I knew I was about to leave one life and begin another.
A life of Full. Time. Service.
The years I'd held off making my passion my full-time gig, were at an end.
In December of 2020, I left behind my freelance artist career to focus on full-time creative, inspirational content.
I gave up a career and adopted a mission.
I've built a platform right here. We've also dedicated a channel on YouTube to get Her messages, inspirations and teachings out into the world. Since we all learn best through laughter and transform through exploration, there will be entrainment, travel, adventure, levity and merriment with the "Angi and the Wonder Hunters," show. In addition, we've joined Patreon so that our village can grow and still maintain a level of intimacy and privacy.
Though I cringed when it was suggested to me, I have made a tip jar for contributions. It's vulnerable, this art of asking, but we can be silent in service to our shame or vulnerable in service to our empowerment. And you can't build a village without including others. I like our village. I believe in us. So here we go.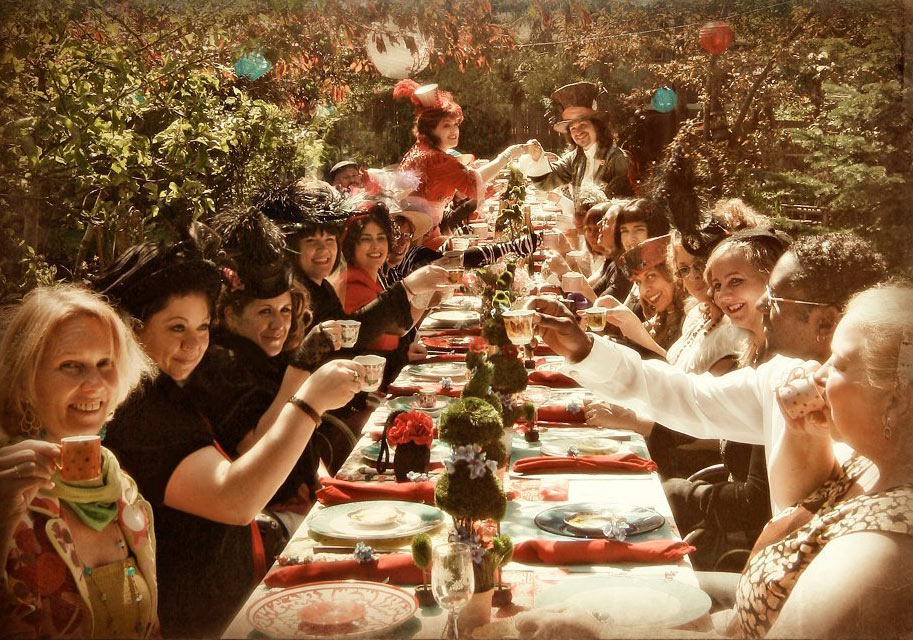 The Possible-Things tip jar is in honor of Her message to all of us: Impossible Things Happen Every Day. This website, our show and the Witchery Academy are Impossible Things. If I wasn't willing to allow you to help this vision shift from Impossible to Possible, I'd be a hypocrite.
I've spent half my lifetime as an advocate of Impossible Things. I am one. So are you.
Your Possible-Things donation is important to making this dream real and DOUBLY IMPORTANT to growing the mission so we are not just a handful of dreamers doing the work. We want little girls everywhere to embody The Possible, and the way to reach them is through grown women's devotion to living their own possibilities. Right here. Right now.
Our first goal is logistics. Websites like this one with incredible design and juicy content are expensive to make, and costly to maintain. We need a programmer. And to help with media production we need to acquire professional filming equipment, editing software, lighting, microphones and the set up for podcasting. The next goal will be to hire someone to help with editing, planning, and behind-the-scenes management so we can release content on a consistent basis.
Your donation makes the impossible POSSIBLE. Thank you for growing the village and its mission of WONDER & WITCHERY.