Brian and Wendy Froud
Dark Crystal Workshop 
You love fairytales. Ha! You love faeries! And beasties. And legends, myth and folklore. Misty forests send you into shiver-pleasure and ancient rocks, you are convinced, have stories to tell. You probably never really grew up, but when you were smaller you read books, played games, got lost in schoolhouse windows made for daydreaming. Your friends were dragons and mermaids and gelflings. You came to know Jim Henson through Sesame Street or The Muppets or Labyrinth, and you still love seeing puppets take the stage, even after all these years. Magic isn't a concept for you. It's not stuck on a theater screen or in between the pages of a book. It's real. Even if it's sometimes invisible.
Have you ever wondered what it would be like to explore the studio of the creators of The Dark Crystal? Have a glass of champagne with the folks who inspired Jim Henson to create a new, ancient world? Sculpt a creature next to the woman who created Yoda for Star Wars and doodle next to the man who inspired Labyrinth? See the house where little baby Toby grew up in stripey pajamas before he danced with David Bowie?
Well now's your chance.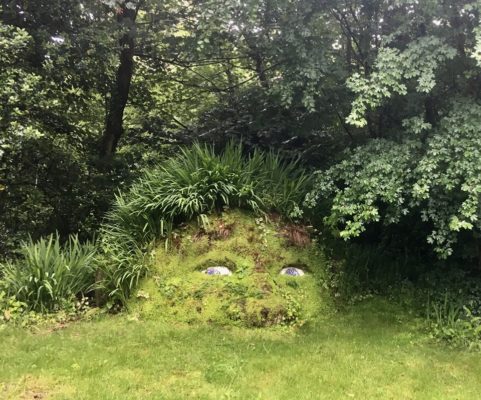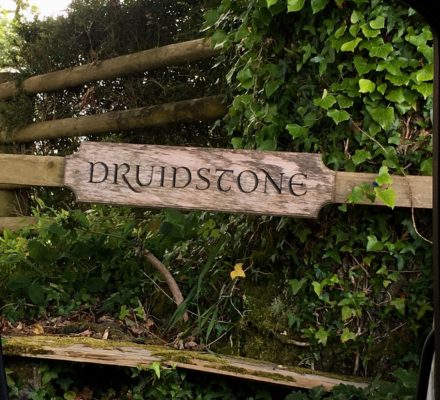 This spring join Angi and Muse Juice Tours to explore Dartmoor, the enchanted land that has given birth to myth, magic and storyteling for centuries. We'll walk fairy paths and explore legendary forests. We'll traverse the moors and dance around ancient stones. We'll drink water from babbling brooks and strong ale from the local pub. We'll take high tea in the library of a 17th century manor, and even explore the museum of witchcraft and wizardry.
Oh yeah, and there's that little bit of wonder on the side called Tintagel: the birthplace of King Arthur. Yeah, THAT.
And among the hedgerow pixies and forest pucks, we'll meet and create with Brian and Wendy Froud, authors, artists and creators of the dazzling Dark Crystal.
Experience 8 days of pure magic on this once-in-a-lifetime journey. Your wild genius inner child, and your future creative self will thank you.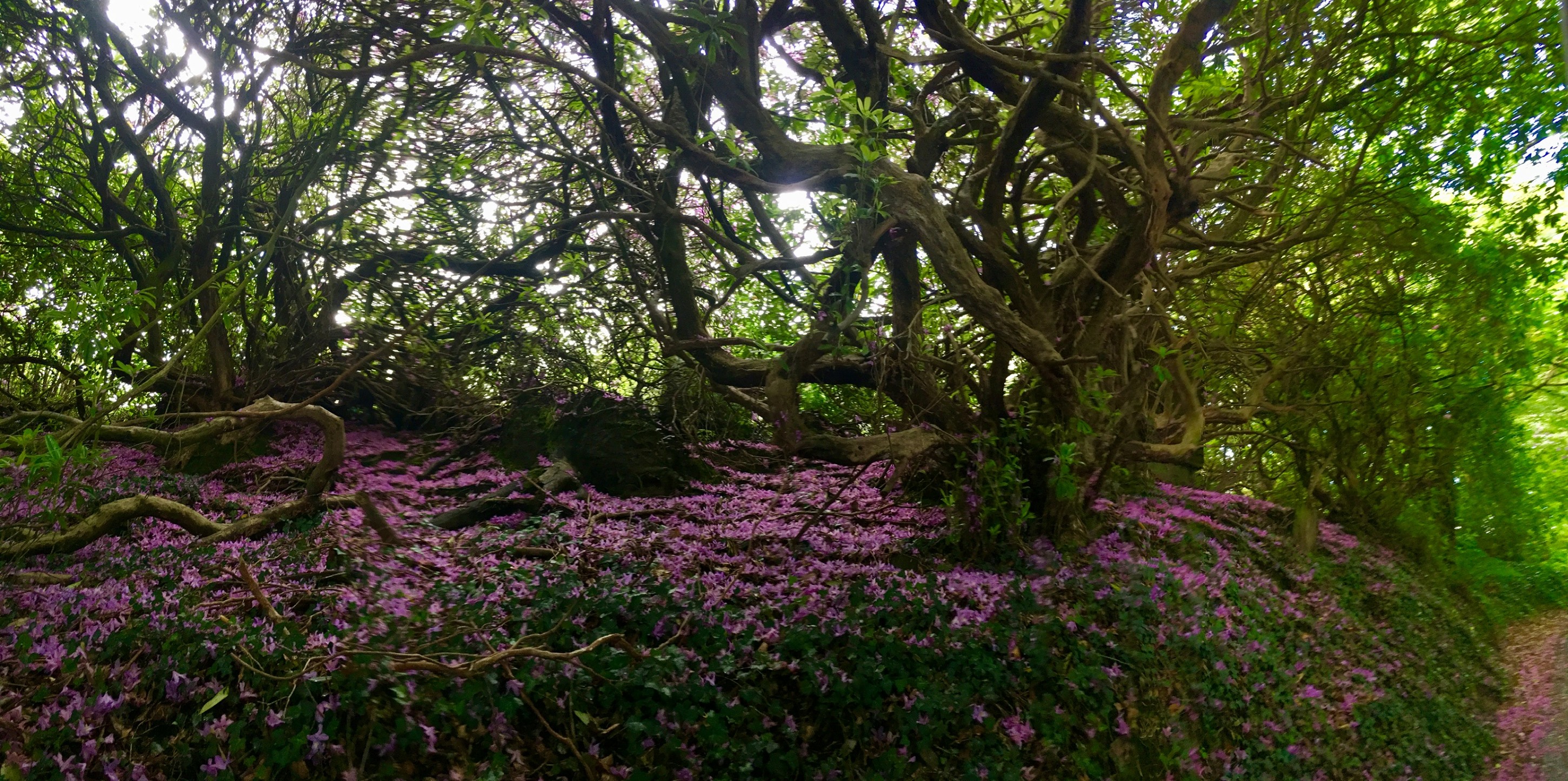 "…my heart was nurtured with enchantment, filled with stories and embraced with new friendships. It was definitely one of the most magical and life changing experiences"
Zaryana B., May tour 2019
"…Can't thank you enough for adding so much Magic and Wonder to my life. You're a game changer lady!"
Kim G., May tour 2019
"Being given the gift of spending time with the Frouds in their magical home opened a portal directly to my soul…"
Kymm R., June tour 2019
"On this trip I have become more my true self than ever before…"
David F, May tour 2019
"Absolutely magical"
John S., June tour 2019
Sept 22-29 2023, $6250, appy here
8 days includes Devon, Dartmoor National Park, Cornwall, Tintagel
The tour includes:
Welcome dinner
Three day creature companion workshop with Brian and Wendy Froud
Champagne reception with the Frouds in their home
Froud Home and Garden Tour
Lunches during each workshop day
Seven nights lodging at Dartmoor private estate (shared room)
Three days touring Devon and Cornwall
A visit to Tintagel, birthplace of King Arthur
Admission to the Museum of Witchcraft and Wizardry
Local storytelling and folklore guide
Transportation during the tour
Does not include: Airfare, transportation to and from airport, other meals, tips for service
Apply using the "Apply" button on this page
Join Me in the Land of the Dark Crystal for a Once in a Lifetime Adventure
How to secure your spot:
This tour is intentionally small to foster an intimate, charming environment with one-on-one attention.
Each applicant must submit a tour application and complete a short phone interview after reserving their space in order to confirm their spot.
After receiving your deposit or full payment, you will receive an application by email and a request for a phone interview. Any participant not qualifying for the tour will receive a refund within 48 hours.
Payment plans available if you contact us via the form at the bottom. All tours must be paid in full six months prior to departure.
Due to the nature and costs of custom-created tours, after the cancellation window there are no refunds.
Please Note:
No sculpting experience necessary! This tour is open to all levels of creativity and curiosity.
A moderate level of fitness is needed since we will be walking over various fairy-land terrain in a variety of weather conditions.
All lodgings are shared rooms. If you have a roommate preference please let us know.
All sculpting materials will be provided and each participant will leave with a faerie creature of their own. If you are a sculptor and have your own tools feel free to bring them if you like.
Door to door transportation to and from airport can be arranged by private car. Please allow 5 hours for this journey.
Tour begins approximately 7 pm on the first night and concludes at 9am on the final day.
What people are saying about Muse Juice Tours
"You shared Paris with me – Magician-like – in the left hand- a bountiful bouquet, in the right – an ancient mirror – reflecting my own artist-muse soul. I can't thank you enough dear Angi. Everyone should see Paris with her muse."
Julia T., New Mexico
"Euphoria! I am singing! I NEVER sing out loud! My heart is so full I can't keep from singing! You've enriched my life and all the lives around me. You are a "domino" effect!"
Cindy G., Oregon
"You've changed my life. I loved Paris and all its delights, but our conversations were real magic for my real life. I cannot thank you enough."
Cindi L., Texas
Pure magic and the trip of a lifetime. Angi's special talents as a muse-ologist manifested on so many levels throughout the trip. She revels in the wonder that is everywhere and brings you in on the journey! She is a hurricane of energy and an inspiration at every turn. I feel so truly feel so blessed that we "will always have Paris."
Ann P., Rhode Island
"A dream come true. Paris has been filled with treasure for the eyes, glimmering gold, patina, lights, song, laughter and true joy. But the biggest nugget of delicious treasure is the time with you. You've changed my life, my art, my vision."
Jennifer M., California
"Thank you for sharing your Paris with me, a place of intoxicating warmth, whimsy, charm, wonder, tattered beauty and golden opulence. Our conversations opened doorways for my seeking soul. Every step, every experience, each adventure with you has been a precious treasure in my heart palace. You are a gift on so many levels."
Catherine S., New Mexico
"I had no idea that Angi in Paris would bring me into myself, the self that's free to fly…"
Bill H., Rhode Island