Red Tent days. Circus Tent nights.
Deep conversation. Wide Frivolity.  (8 Miles Wide)
Sexy soulfulness. Soulful sexiness.
All in the velvet lap of SIN CITY.
Sisterhood of the SEXY SOUL
Las Vegas, NV
October 24-28
By private invitation only!
If you're reading this, consider it your private golden ticket to a Willy Wonka-esque-capade!!
I'm inviting you – and a girlfriend if you'd like to bring her along – to my newest tribal gathering: Sisterhood of the Sexy Soul, which launches in Las Vegas.
Just you, me, and a handful of our most soulfully-raunchy, spiritually-unfuckwithable, juicy-contradictionists.
Picture this:
A morning coffee, tea or bloody mary in your hotel room.
A stroll around your journal.
Red Tent Discussions.
Lunch-in-the-round.
An afternoon nap.
An early evening swim.
Cocktails, appetizers, followed by dinner and hilarity.
Nights of Cirque! Burlesque! Magic! And shows, shows, shows!
And, of course, DRESS UP!
This tribal gathering is unique it that it's not quite a workshop, not quite a retreat, but is both and neither of these. It's a time of great sacredness and great profanity. It's loosely structured (and structured loosely…for loose women) and facilitated by a muse of great whimsical fuckery.
Think circus tent: silly and naughty and drinks and shows and revelry. Think BRIDESMAIDS without the arrests.
But also? Red tent. Sharing. Witnessing. Inspiring…Wait. Lemme tell you 'bout two different sumthin's.
First sumthin': A few years ago I showed up to a uber exclusive, ultra intimate convention where authors, philosophers, artists and mystics all showed up to discuss matters of art, life and soul. Instead of having a "panel" or a "presenter" and an audience, the event was set up much more intimately, with a couch and chairs in a circle. The authors, philosophers, artists or mystics sat on the couch, talked about 20 minutes about a particular topic, and then discussion was encouraged "roundtable" style. And it was beautiful. The conversations went places that would never, ever happen in a traditional presentation with a QnA.
Each person participated in creating the conversation, weaving it into something nurturing and juicy for both "presenter" and "audience" and by the end, you couldn't tell who was who. All were uplifted, inspired, juiced.
I love that shit.
Second sumthin:
In May, I packed up my puppies and went into hermitage. I spent three weeks alone in a house two hours away. I got quiet and stayed quiet. I listened deeply. To my soul. To the great mystery at the interior of all things. And as I discussed my most pressing concerns with my journal, and with the sacred space around and inside me, I became aware of just how solitary my journey is. We need solitude. Our souls are desperate for it. But we also need something I refer to as "shared solitude."  A place of sanctuary where we can be with our own interiority, yet see and be seen. Hold a space for each other to go deep, in presence. Not fixing each other. Not tending. Not bitching. Just truly being vulnerable enough to be seen. And brave enough to see.
I live for that shit.
And if you do too, you're going to help shape the red tent time. Think of things you tell your journal that you're afraid to say out loud. Or topics that you want to know more about, deepen in your own life, expand. Think about what you'd like to discuss with an awesome life coach or soul guide. I'm both and I wanna talk about what's important to you, as a sexy woman, as a soulful woman. And I'm leaving those topics to you. (More on this later.)
But the point is, we're going to enter a different reality, a red tent reality, where conversations become…conversional…we change as a result of them. We're going to dive deep, open up, and share sacred space.
And then we're gonna dance our bad asses off.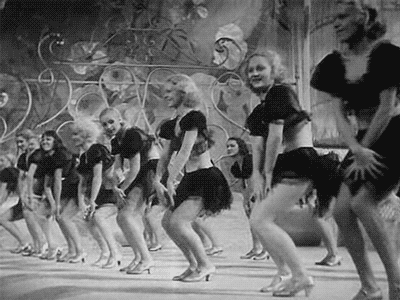 My favorite drink in Vegas is called THE POPPY. And it involves absinthe. That's all I'm sayin' til we get there. And if you're adventurous enough to try it? The first round's on me~!!
Your booking includes:
Five days/four nights in a hotel on the strip
All Red Tent gatherings
2 tickets to shows, including Cirque's LOVE…because what's a SEXY SOUL without LOVE?
1 POPPY DRINK under the BIG TENT
In order to secure the sweetest rooms and the hottest show tickets at the BEST PRICES...you must reserve your space by August 15, 2016.
Your balance can be paid up until October 1, 2016.
Reserve your spot/down-payment for either
Shared room (two queen beds) or Private room - $500
Pay the whole she-bang
Shared room (two queen beds) - $977
Private room -$1077
This is a pilot program. And a one-of-a-kind adventure.