World Puppet Festival, Charlesville-Meziers, France
We'll be in Northern France and also travel to fairytale Bruges to celebrate all things puppet, cirque, and theater

Details so far:
The world puppet festival is held every other year in Charville-Meziers, France. They attract the top puppets, creators, artists, directors, writers and performers from all over the world. Even Cirque du Soliel talent-hunts here. It's a MECCA for creative moving arts. You can learn more here:  and here:

We'll be living in town in apartments and hotels and meeting daily for shows. We'll gather at night together for meals and entertainment, much like they did a hundred years ago during show season.

And right in the middle of all the spectacle, we'll take the short ride to Bruges to spend an overnight dalliance on the canals. We'll walk the beautiful streets, sample the worlds best beer, consume fries and chocolate and waffles, marvel at the fairytale architecture and have more than one conversation with the swans who rule this storybook town.

$500 holds your space. Fully refundable by February 1, 2019
This tour is strictly limited to 8 persons.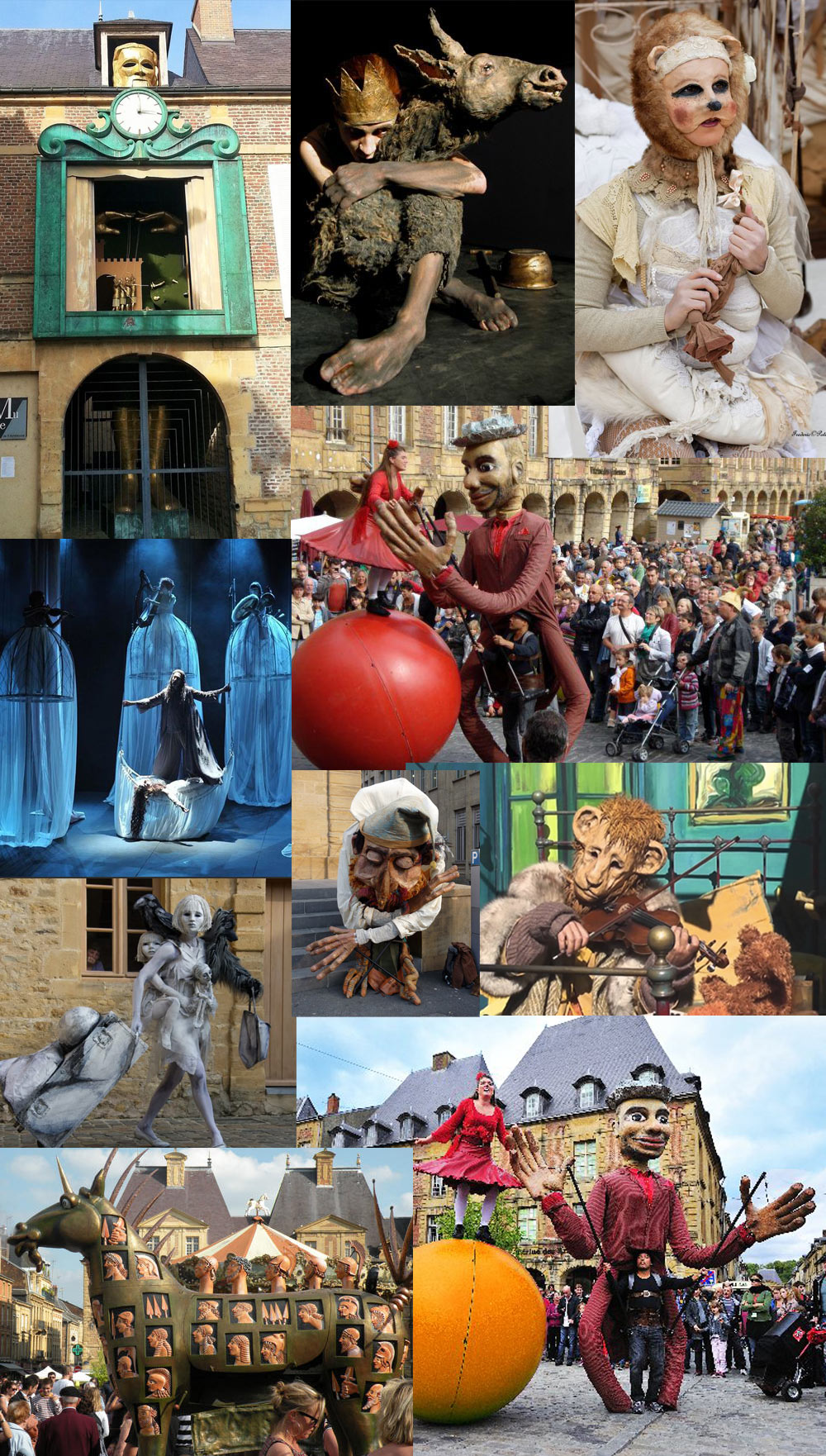 DATES:
September 20-29, 2019
Very limited availability! This tour is strictly limited to 8 persons.
$500 holds your spot. Fully refundable until January 1st, 2019
World Puppet Festival
What people say about Muse Juice Tours
You shared Paris with me – Magician-like – in the left hand- a bountiful bouquet, in the right – an ancient mirror – reflecting my own artist-muse soul. I can't thank you enough dear Angi. Everyone should see Paris with her muse."
Julia T., New Mexico
"Euphoria! I am singing! I NEVER sing out loud! My heart is so full I can't keep from singing! You've enriched my life and all the lives around me. You are a "domino" effect!"
Cindy G., Oregon
"You've changed my life. I loved Paris and all its delights, but our conversations were real magic for my real life. I cannot thank you enough."
Cindi L., Texas
Pure magic and the trip of a lifetime. Angi's special talents as a muse-ologist manifested on so many levels throughout the trip. She revels in the wonder that is everywhere and brings you in on the journey! She is a hurricane of energy and an inspiration at every turn. I feel so truly feel so blessed that we "will always have Paris."
Ann P., Rhode Island
"A dream come true. Paris has been filled with treasure for the eyes, glimmering gold, patina, lights, song, laughter and true joy. But the biggest nugget of delicious treasure is the time with you. You've changed my life, my art, my vision."
Jennifer M., California
"Thank you for sharing your Paris with me, a place of intoxicating warmth, whimsy, charm, wonder, tattered beauty and golden opulence. Our conversations opened doorways for my seeking soul. Every step, every experience, each adventure with you has been a precious treasure in my heart palace. You are a gift on so many levels."
Catherine S., New Mexico  

"I had no idea that Angi in Paris would bring me into myself, the self that's free to fly…"
Bill H., Rhode Island
Be the first to know
about all our upcoming Muse Juice Tours!
Sign up for the Muse-Letter