You love books. Yeah, you pretty much live in a book. And coffee, as any respectable book lover knows, is a book's best friend. And then there's chocolate, which can bring on an afternoon's perfect trifecta.
Welcome to the city of books, coffee and chocolate. Oh! And beer! Glorious beer! L'viv, also known as "little Paris," is a Unesco world heritage site designed to seduce the book lovin' soul. There are books in almost any store. Mini mart? Books. Cafes? Books. Clothing stores? Books. Liquor store? Books. They're everywhere. And underneath the old town center monument of Ivan Fyodorov – one of the fathers of Eastern Slavonic printing and the first known Russian printer in Muscovy – is a weekly market dedicated to used and antique books. Rain or shine, the book lovers are out there. I visited in a snow storm in December and underneath old Ivan's snowy countenance? Books. For sale. Covered in snow.
I almost melted.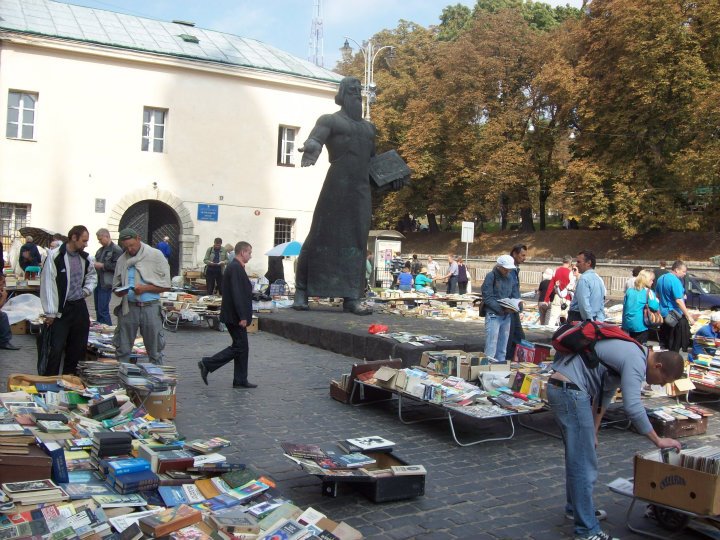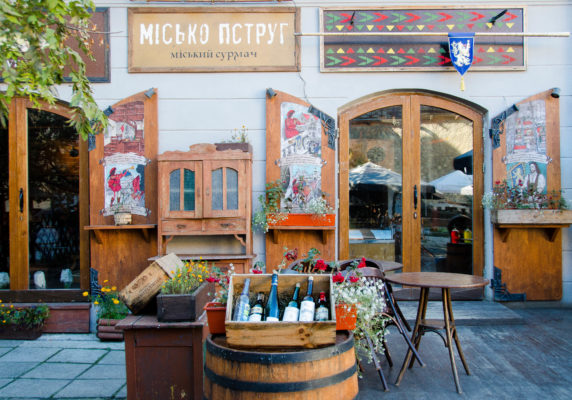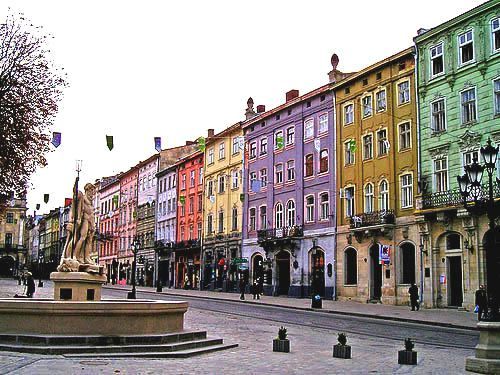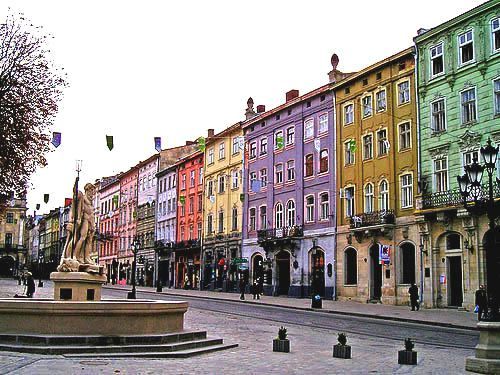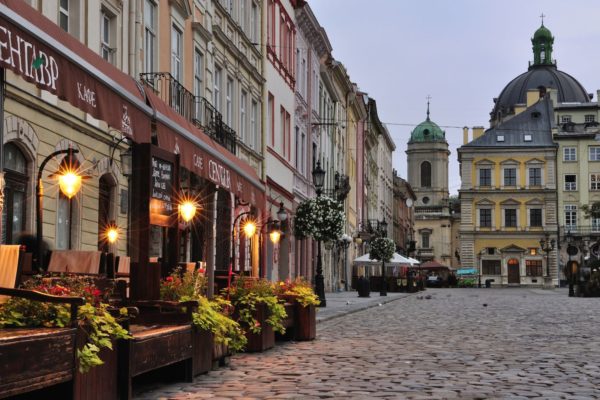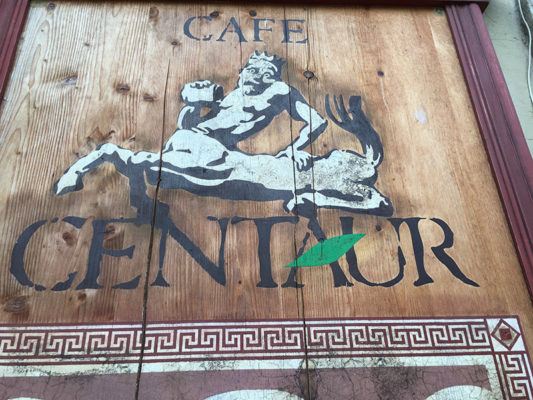 Victorian tea rooms gather their skirts about town to offer delicacies of every variety. Cafes with artisanal coffees challenge each other with who can make the best art foam on your cappuccino.  Art Nouveau architecture, cobble stoned streets, themed restaurants, quirky art galleries, lively bars and pubs…they all compete for your pleasure.
And it is a competition, for the value of the dollar goes far in L'viv, where a coffee and pastry will set you back a whole dollar, a beer or cocktail will run $1.50 and a five course meal for two – with drinks! – will tally a whopping $30.
This tour is for the playful, decadent, romantic soul who wants to live and eat and play like a bohemian queen while on a street sweeper's budget.
Join me for seven days of reverie and revelry in the
beautiful Paris of the East: L'viv!
June 6-13 2020
And since this is a city of books and stories and charm: I'm going to create a mini MUSE CAMP each day. We'll start with a creative prompt. Writers can write. Artists can sketch. Dreams can reflect. And everyone can PLAY! We'll turn each morning into a creative play session over coffee. Bring your journals and sketch books. Afterwards, we'll wander the streets with our cameras and learn techniques to make our photographs explode with pizazz (and there might have to be a photo session with incredible backdrops in here for those who want to be turned INTO ART). The afternoons will be for dreaming and reading and wandering. And the nights are for revelry. Music. Theater. Dance. The most delicious local handmade cherry cocktail. And PLAY. Because as other MUSE CAMPers will tell you from experience, PLAY IS THE KEY TO A RICH, HAPPY LIFE!
What's Included
Included in your package:
7 nights lodging in our beautiful home away from home
Your own personal Muse
Daily creativity prompts, inspiration sessions, muse juice guidance
Welcome dinner and drinks
Dress up photo shoot
Admission to L'viv Opera House Tour
Admission to L'viv Cemetery
Admission to the art nouveau stunner "The House of Scientists"
L'viv Tour - $1899
Double occupancy, please contact me if you wish to have a single occupancy.
What people say about Muse Juice Tours
You shared Paris with me – Magician-like – in the left hand- a bountiful bouquet, in the right – an ancient mirror – reflecting my own artist-muse soul. I can't thank you enough dear Angi. Everyone should see Paris with her muse."
Julia T., New Mexico
"Euphoria! I am singing! I NEVER sing out loud! My heart is so full I can't keep from singing! You've enriched my life and all the lives around me. You are a "domino" effect!"
Cindy G., Oregon
"You've changed my life. I loved Paris and all its delights, but our conversations were real magic for my real life. I cannot thank you enough."
Cindi L., Texas
Pure magic and the trip of a lifetime. Angi's special talents as a muse-ologist manifested on so many levels throughout the trip. She revels in the wonder that is everywhere and brings you in on the journey! She is a hurricane of energy and an inspiration at every turn. I feel so truly feel so blessed that we "will always have Paris."
Ann P., Rhode Island
"A dream come true. Paris has been filled with treasure for the eyes, glimmering gold, patina, lights, song, laughter and true joy. But the biggest nugget of delicious treasure is the time with you. You've changed my life, my art, my vision."
Jennifer M., California
"Thank you for sharing your Paris with me, a place of intoxicating warmth, whimsy, charm, wonder, tattered beauty and golden opulence. Our conversations opened doorways for my seeking soul. Every step, every experience, each adventure with you has been a precious treasure in my heart palace. You are a gift on so many levels."
Catherine S., New Mexico  

"I had no idea that Angi in Paris would bring me into myself, the self that's free to fly…"
Bill H., Rhode Island
Be the first to know
about all our upcoming Muse Juice Tours!
Sign up for the Muse-Letter