Due to Covid travel safety issues Muse Juice Tours will return in 2022
Northern Lights and Reindeer Fairy Tale Tour
Swedish Lapland
The northern lights bewitch you. They have since you first laid eyes on them in a book, a magazine, online.
You feel as if another world beckons you, and those lights are a curtained veil between the worlds. Somewhere someone has left a cosmic window open and the wind-light is blowing through.
Hans Christen Anderson's fairy tales. Narnia. East of the Sun and West of the Moon. The Snow Queen. The Golden Compass. These stories have stayed with you, and they enchant you still. You just know there are talking polar bears and frolicking selkies that remember your true name.
Lapland. It's a living fairy tale, and the inspiration for many a myth. The northern lights dance in the sky. Icicle faeries twirl among the limbs of ancient trees. Husky dogs race through glistening snowdrifts. And everywhere: the magical forest.
This magical landscape is one of the most breathtaking places on earth, especially in winter. Our exclusive, once-in-a-lifetime opportunity allows you to experience the amazing lifestyle of the Sámi people and to get up close and personal with Lapland's most iconic creature – the reindeer.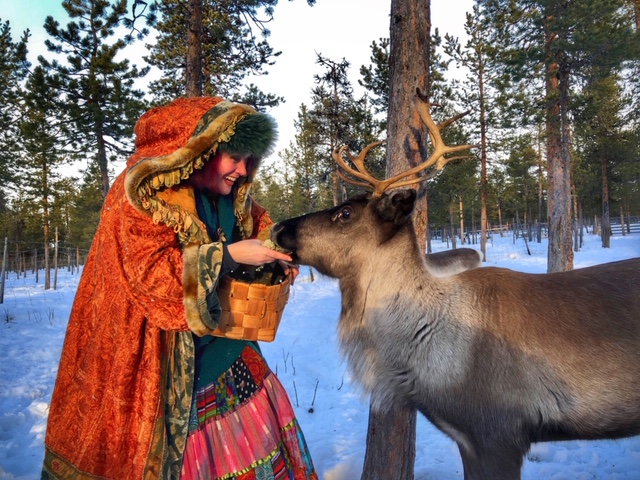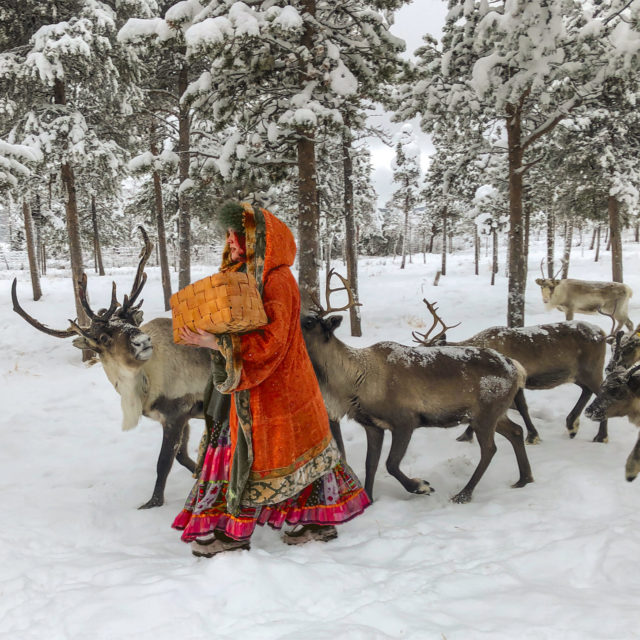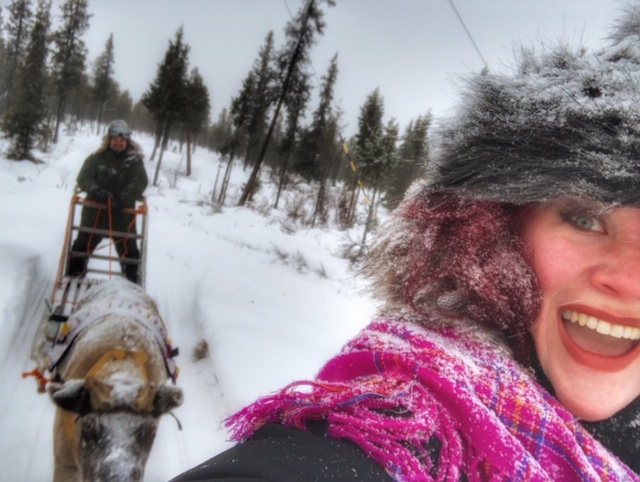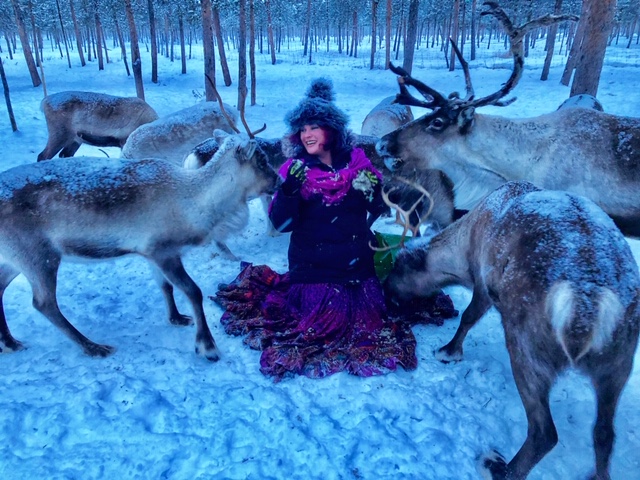 The Sami are known as the reindeer people, and with good reason. For hundreds of years these souls have lived side by side with the enchanting beasts, migrating with them over mountains and across valleys, in all seasons regardless of extreme weather and harsh conditions, while the reindeer graze, mate and raise their young. This thoughtful culture teach their young to respect the land, its forests and rivers and all its animals, to protect the balance of nature. Theirs is an ancient culture whose wisdom and kindness is sorely needed today.
Anyone can hop on a plane and go chase the northern lights, but not everyone gets a chance to learn from an indigenous tribal leader, nuzzle a reindeer, gather inside a traditional Sámi lavvus teepee for fireside coffee and stories.
But on this tour, you will.

Gone are the big buses and demanding schedules. Gone are the long lines of tourists, crowding you at every turn. This tour is tiny, private, handmade and exquisitely made for fairy tale lovers.
We'll live among the Sami people, on their reindeer reserve. We'll visit their village and learn the ways of their tribe. We'll sleep beneath their ancient trees and listen to their stories. We'll wake in the morning to fresh coffee, a delicious breakfast and then head out to feed the reindeer, including all the little ones, just learning the ways of the world.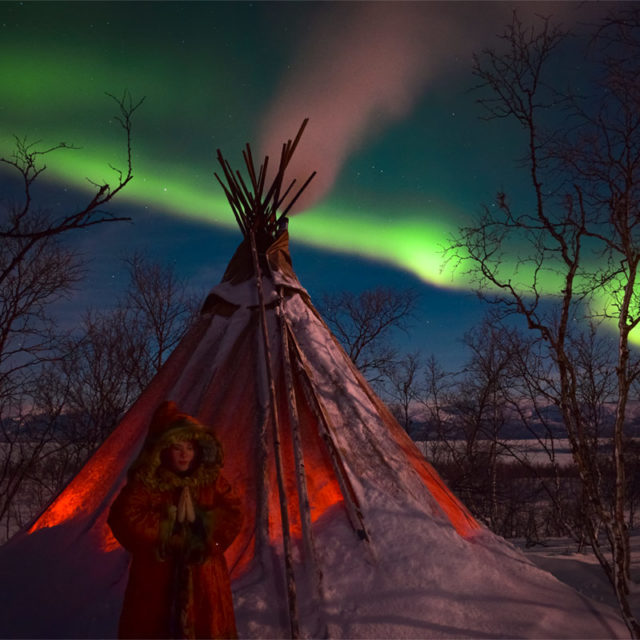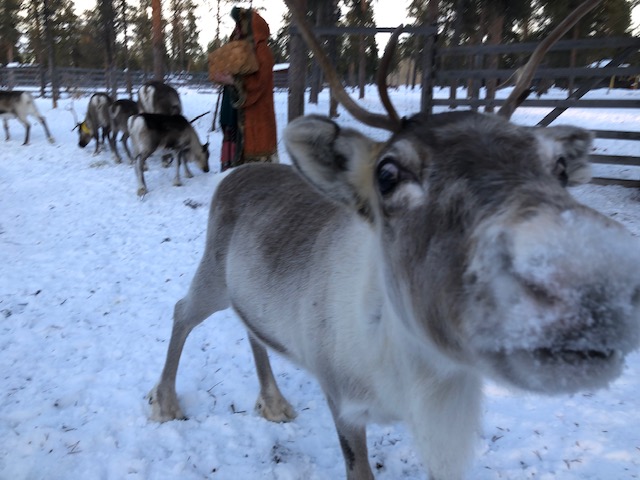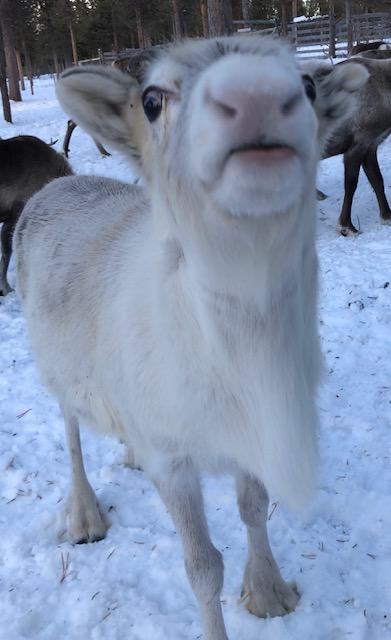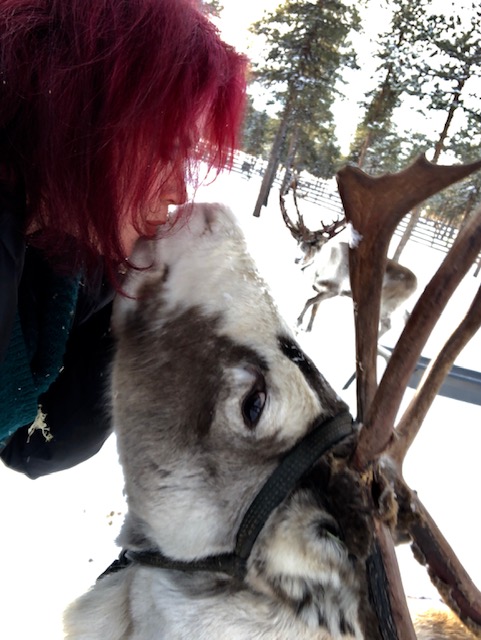 When we're ready for adventure we'll race our own pack of sled dogs through snowcapped trees. We'll harness our own reindeer for an afternoon's sleigh ride. We'll tour a hotel made entirely of ice and enjoy an aperitif while seated on reindeer skins before walking across the frozen river at twilight.
Do you hear that? No? That's because it's silent. This land is sweet-hushed as the moon, tucked under its snow-velvet blanket.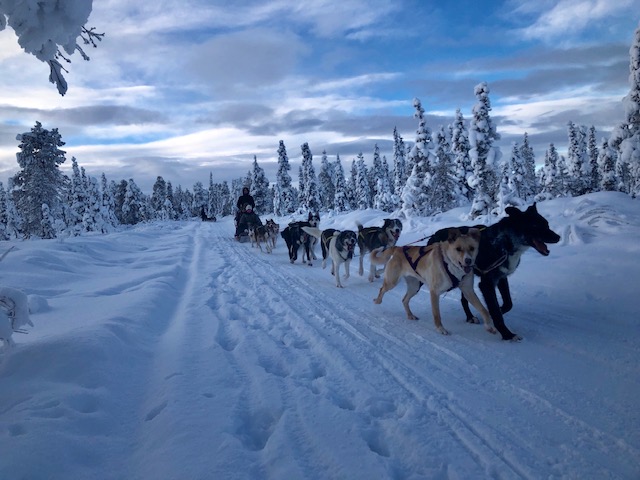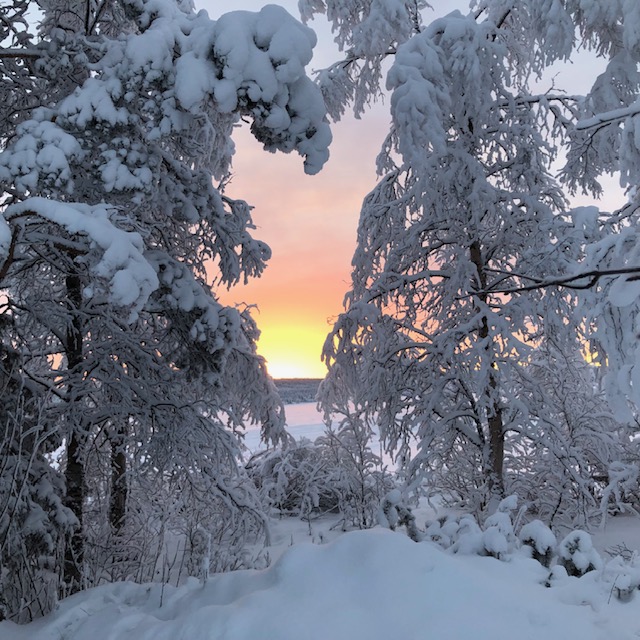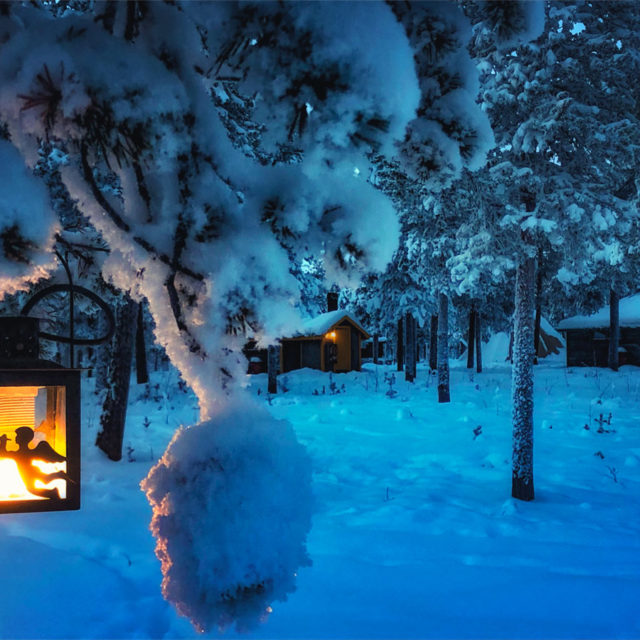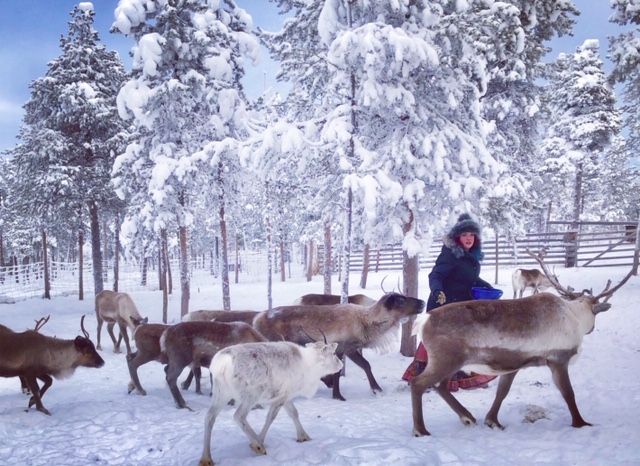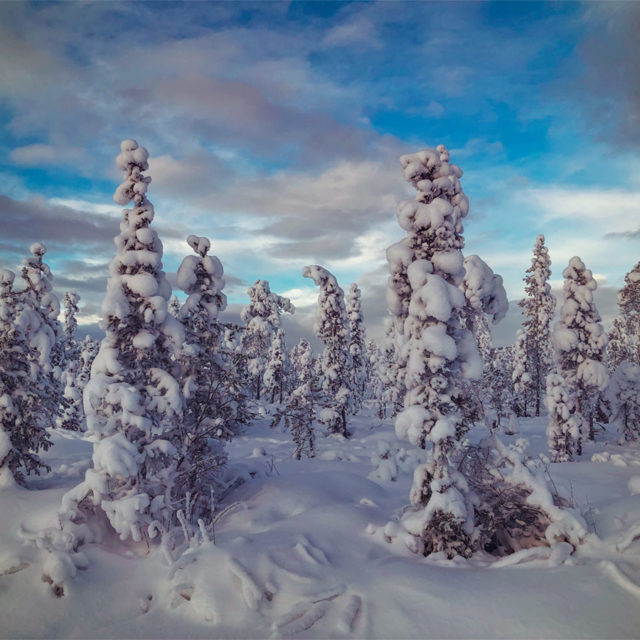 Join me in the land of dancing lights to live a REAL fairy tale!
Tour Includes:
All breakfasts
All dinners
Daily feeding and interaction with the reindeer
A day of dog sledding – feed them! pet them! mush them!
Cultural Sami encounter with museum tour
Traditional Sami tent lunch and cultural storytelling
A tour of the Ice Hotel
7 nights lodgings in traditional wood cabin at reindeer base camp (twin shared)
Outer snow gear for all adventures (includes thermal jumpsuit, thermal gloves and mega boots)
Transportation to and from airport
Nightly Aurora Borealis hunting
Tour does not include
Airfare, basic thermal clothing, tips, alcohol drinks.
This tour is intentionally small to foster an intimate, charming environment with one-on-one attention.
Each applicant must submit a tour application and complete a short phone interview after reserving their space in order to confirm their spot.
What people are saying about Muse Juice Tours
You shared Paris with me – Magician-like – in the left hand- a bountiful bouquet, in the right – an ancient mirror – reflecting my own artist-muse soul. I can't thank you enough dear Angi. Everyone should see Paris with her muse."
Julia T., New Mexico
"Euphoria! I am singing! I NEVER sing out loud! My heart is so full I can't keep from singing! You've enriched my life and all the lives around me. You are a "domino" effect!"
Cindy G., Oregon
"You've changed my life. I loved Paris and all its delights, but our conversations were real magic for my real life. I cannot thank you enough."
Cindi L., Texas
Pure magic and the trip of a lifetime. Angi's special talents as a muse-ologist manifested on so many levels throughout the trip. She revels in the wonder that is everywhere and brings you in on the journey! She is a hurricane of energy and an inspiration at every turn. I feel so truly feel so blessed that we "will always have Paris."
Ann P., Rhode Island
"A dream come true. Paris has been filled with treasure for the eyes, glimmering gold, patina, lights, song, laughter and true joy. But the biggest nugget of delicious treasure is the time with you. You've changed my life, my art, my vision."
Jennifer M., California
"Thank you for sharing your Paris with me, a place of intoxicating warmth, whimsy, charm, wonder, tattered beauty and golden opulence. Our conversations opened doorways for my seeking soul. Every step, every experience, each adventure with you has been a precious treasure in my heart palace. You are a gift on so many levels."
Catherine S., New Mexico
"I had no idea that Angi in Paris would bring me into myself, the self that's free to fly…"
Bill H., Rhode Island