Your Life is an Occasion.
Rise to It.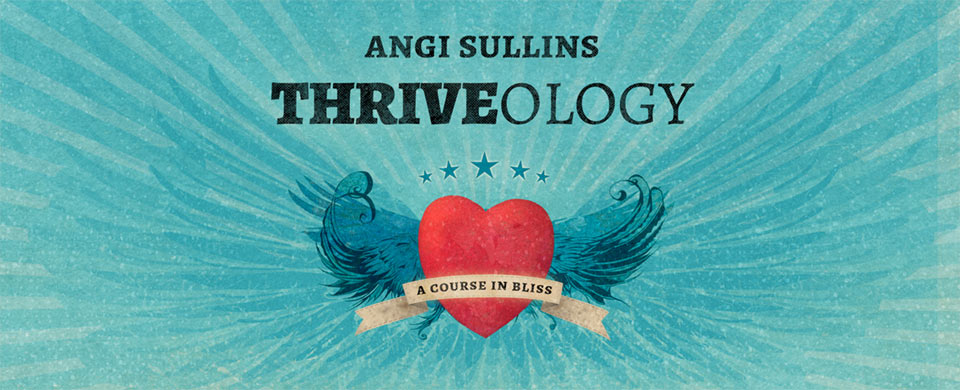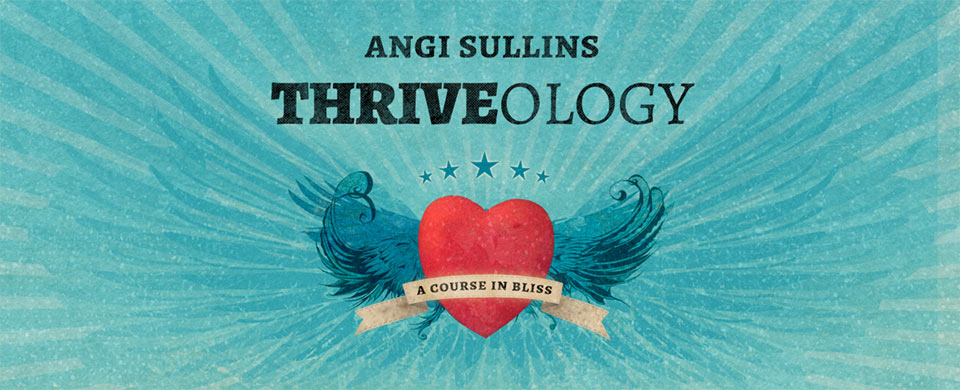 THRIVEOLOGY – THE WORKSHOP
a 3 month soul journey with Angi Sullins.
You've survived a lot of shift. Seriously. If your war wounds and battle scars showed as much on the outside as they do on the inside, you'd look like Outlander's poor beaten James Fraiser with his shirt off.
You've survived the shit show. And some days you're really proud of this. Epically proud. And lots of days it all feels too overwhelming. You wonder 'what next?" And "WHY?" And "what if this is all there is?"
It's enough to make a person hide under the covers. Or hide inside a bad relationship, or busy-ness, or a shopping spree. Food.
Or hide from your deepest truth.
Know what your deepest truth is? You're a goddamn miracle.
Know what isn't a shit show? Your soul.
Lots of us have had glimpses of this truth, and heard whispers from our soul. A moment in nature. Reading a book. Inside a tribe gathering. An AHA moment. A stirring movie or music. Standing up for a cause. Church.
What's harder to have is daily awareness that you're the miracle and your life is that miracle's way into the world.
We live with gifts and talents and purpose. Every day. We live with treasures and luxuries and affluence unseen, unspent. When the shift hits the fan there are untold powers available to us that go unused. And sometimes we need help to access them. Sometime we need a reminder. Or a muse. Or a tribe. Or all three.
Thriveology is all three.
Let's be clear: this workshop is designed to help you access
WHAT'S ALREADY INSIDE OF YOU.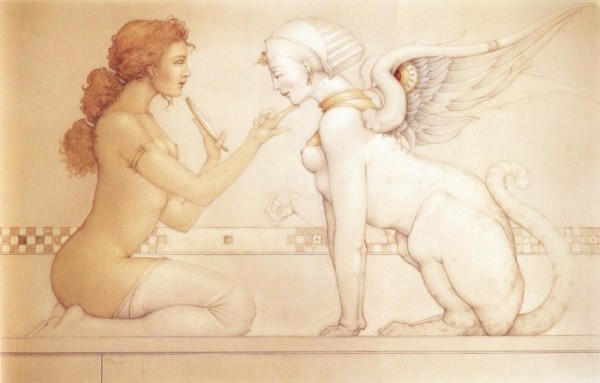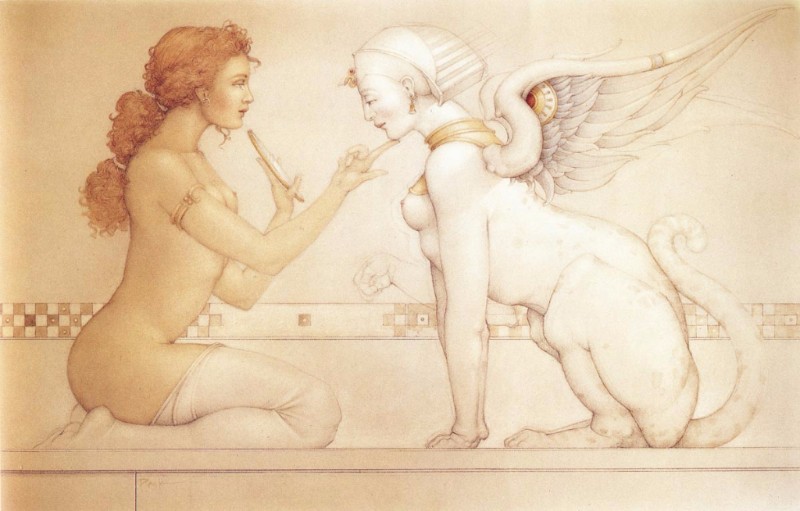 If you're like me, or the millions out there like me, that both thrills and terrifies you.
Go get some popcorn. Or an ice cream sammich. Or a cupcake. And relax.
I'm not interested in fixing you. Upgrading you. Changing you. I can see you sitting there right now reading this, and I can see how brilliant you are. Brilliantly fucked up, maybe. But brilliant. That "fucked up" part is just part of the stuff that got put on you when you forgot who you were. When you believed what "they said" and then continued telling yourself those same things as if they were your own beliefs. They're not.
The shoulds and the coulds and the shame? Not original you.
The natural raw essence of you? Golden. We're gonna buff and shine those outdated layers til we get to your essence.
When you live from your essence, you start enjoying the ride and appreciating that you're already inside Willy Wonka's Chocolate Factory. You don't need a golden ticket.  YOU ARE THE GOLDEN TICKET!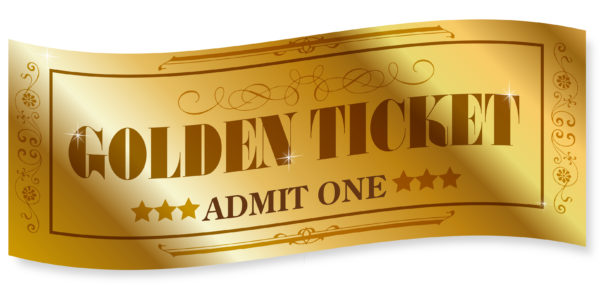 And that's what THRIVEOLOGY – THE WORKSHOP  is for. Not only are we gonna buff and shine and get to the essence, then we're going to have three glorious months, day in and day out, practicing, together, living in that essence.
And as annoying as this is, I'm still gonna say it: It's all in the practice. In the doing. In the showing up. I'm showing up so you'll show up. Your showing up helps me show up. See how this works? How beautifully we're all in this shit show together, growing something awesome?
So because of this whole "showing up and doing" thing, this is where I have to warn you…
If you're someone that really doesn't wanna change…
If you're someone who'd rather walk through a gym and have the trainer show you how all the machines work but never get on one…
If you'd rather buy the tripped out hiking shoes but never take the hike…
If you'd rather buy all the marvelous kitchen gadgets designed to make healthy food but never enter the kitchen…
…then this workshop isn't for you. Because you'll just use this workshop as an excuse to say that nothing changes. You'll shame yourself and torment yourself and you'll get to stay married to your excuses.
And your suffering. You'll get to keep your suffering.
I don't mean to say that we don't all have those look-at-her-go-that-bitch-is-awesome-but-me-imma-sit-right-here-under-these-blankets-with-these-dogs-cats-birds-and-eat-another-pint-of-good-ole-Ben-and-Jerrys. I've done it. I still do it. But this essence thing? It can handle days and months and years of down time. It doesn't judge. You can sit on the sidelines as long as you want.
Hell, you can take this course and have as many showing up days as you do sideline days.
But do you know what that means? It means you've when we are finished, you'll have had some incredible showing up days. Which means less stress, less shame, more strength, more self kindness.
This is a perfection free zone. We don't have to become gym rats or die hard vegans or rainbow-enlightened zen masters.
No, what we have to become is ourselves, living our version of our best life. And the only thing you need to have to do that? Is willingness. One step. Just one step daily. This is enough to carry you on the adventure of a lifetime.
I hope you'll join me.
Thriveology is a three month commitment.
We meet every three days. Online. No set time. You can move at your own pace.
On each third day you will receive
a new "muse" chapter to read
a short muse heart-provoking video from me
creativity prompts and exercises intended to build your soul muscles
We will work from the official THRIVEOLOGY WORKBOOK which will be sent to you as my gift
Each month will be a live call/video where you can ask questions, share experiences, or simply hold the space for others to do so.
A muse board will be available on Facebook for you to meet with each other, share reflections or inspirations. Some of the sweetest friendships I have witnesses have come out of these workshops.
There will be a chance to meet, in person, in 2018 for all THRIVEOLOGY participants who wish to join.
What you'll need:
A computer with internet access
A minimum of 3 hours each week - go at your own pace
An open heart and curious soul
A decision to show up and act on your soul's behalf (even if Ben and Jerry's acts on your mouth's behalf)
A willingness to be vulnerable. To greet yourself in ways that are tender, curious and altruistic.
What I'll give you:
The THRIVEOLOGY workbook
3 video/voice messages per week
Questions, prompts and exercises designed to assist with AHA moments
A private meeting space online where you can share your AHA moments with each other
Monthly live call/voice meetings to work through issues, questions or reflections.
A tribe who wants to live as soulfully, as lustily as you do
Also available on Pink Sunday and Purple Monday:
A one-time only
Thriveology Coaching package
&nbsp:
I love my clients. It's not just professional for me. Because I'm here to be their soul's champion. And to champion the soul, to even get to the soul, you've got to love.
This kind of in-depth, soul-penetrating openness requires trust. And time. And for this reason I stopped working hourly long ago, and now work with my clients on a monthly or yearly basis.
But for the THRIVEOLOGY CLASS ONLY… I'll offer a version of monthly coaching sessons. We'll meet an hour each month to reflect on what you're learning, how it's challenging you, what you need help with, and we can get down to nitty gritty real life intimate actualities instead of talking in generalities like we sometimes must do in mixed company.
This will be a version of my soul coaching practicum which is here.
No need to sign up for this. This offer is purely for those who feel a tug at their heart while reading these words. That quiet (or not so quiet) spark that says "I need this. What would happen to us if we tried this?" That voice in your chest is telling you something. And for once, I have the opportunity (time) and the means (money) to offer it to you at a price point that makes it affordable for most.
3 Coaching sessions
One in February
One in March
One in April
$750 for the first twelve sign ups ONLY, then full