Are You 100% That W.I.T.C.H.?
Woman. In. Total. Control. of Herself.
The Oracle Deck by Angi Sullins and Silas Toball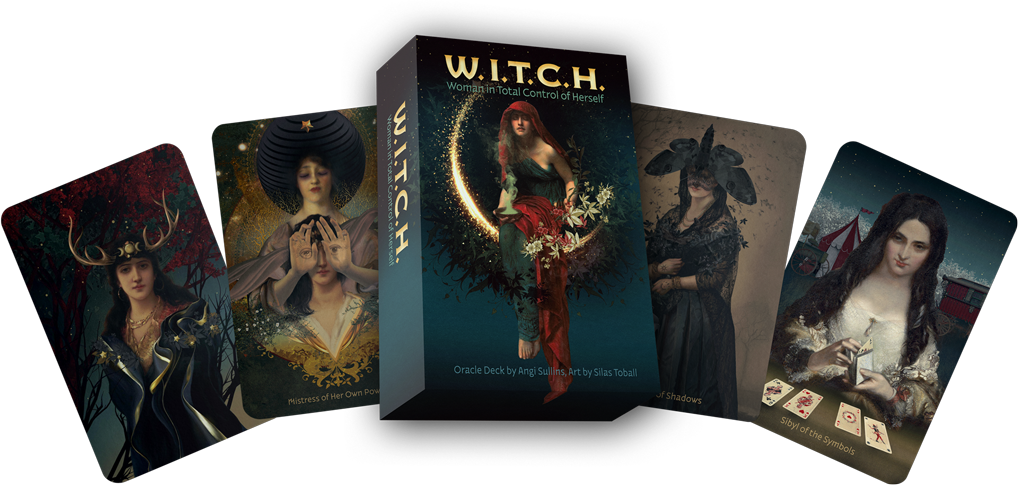 The gallery
Beautiful Illustrations, Diversity Friendly & Original Poetry
Get Your Copy
Purchasing now reserves your copy. Decks are expected to ship February 2023.
$52 US - Free shipping within the U.S.
International customers please see our FAQ
The #1 Oracle Deck for the Sovereign Woman
She who dares to be Mistress of her own Power
Features 48 cards trimmed in gold foil with original art by Silas Toball
Arrives in a collectible box with magnetic closure
 Includes an organza bag for easy card transportation
120 page book with oracular messages and bewitching poems
Heavyweight card stock in 3"x5" easy-to-shuffle rounded-corner format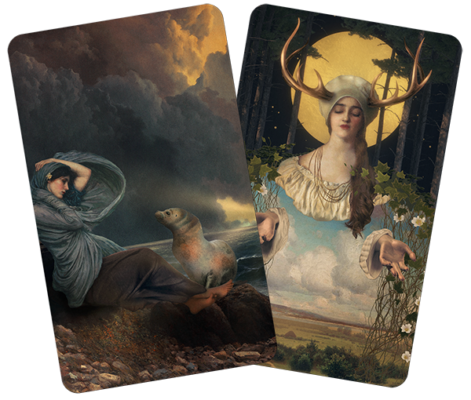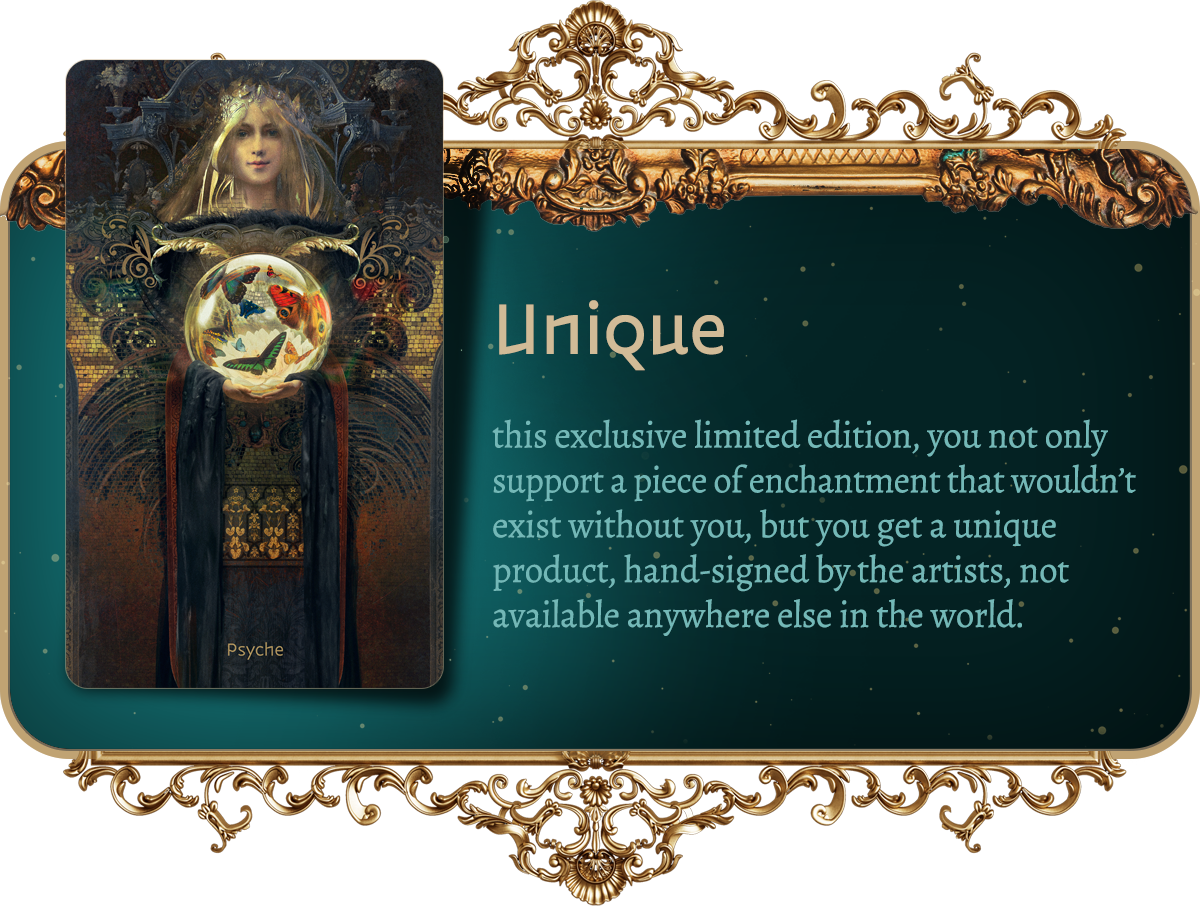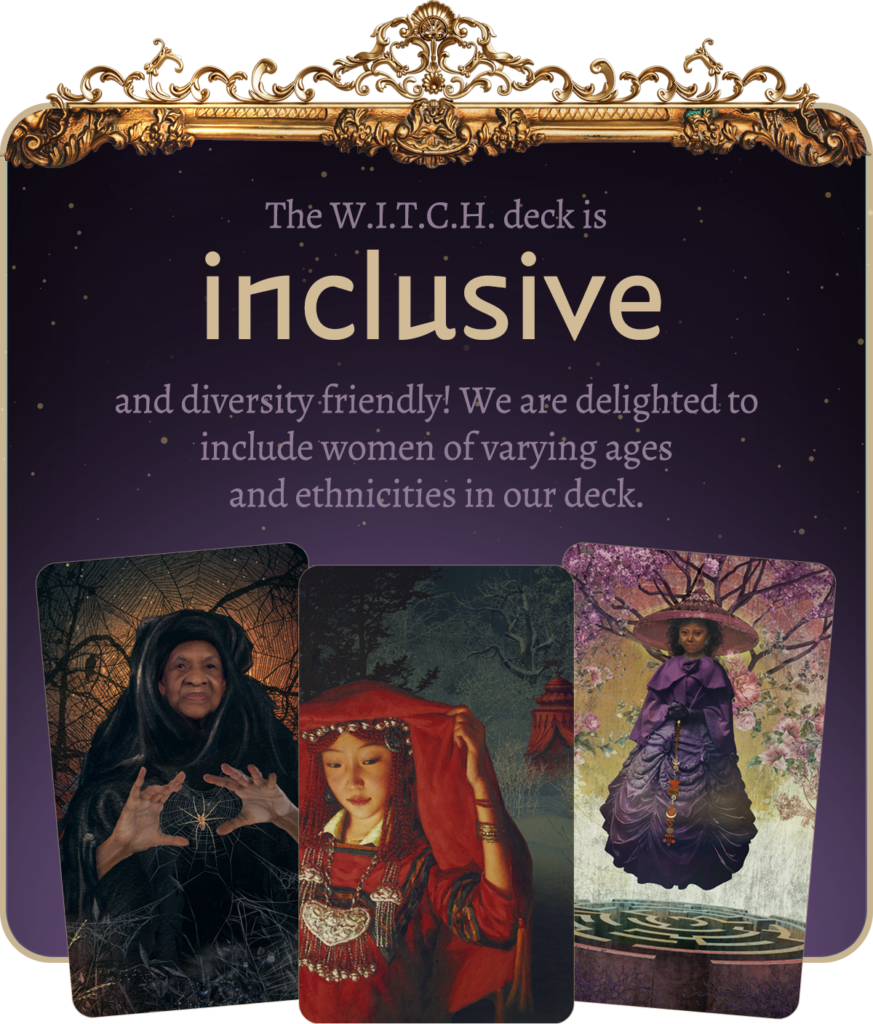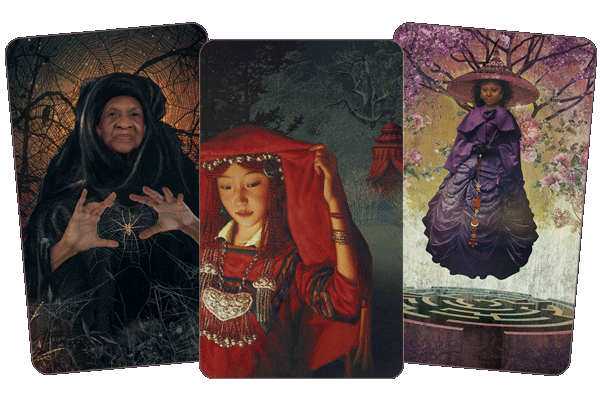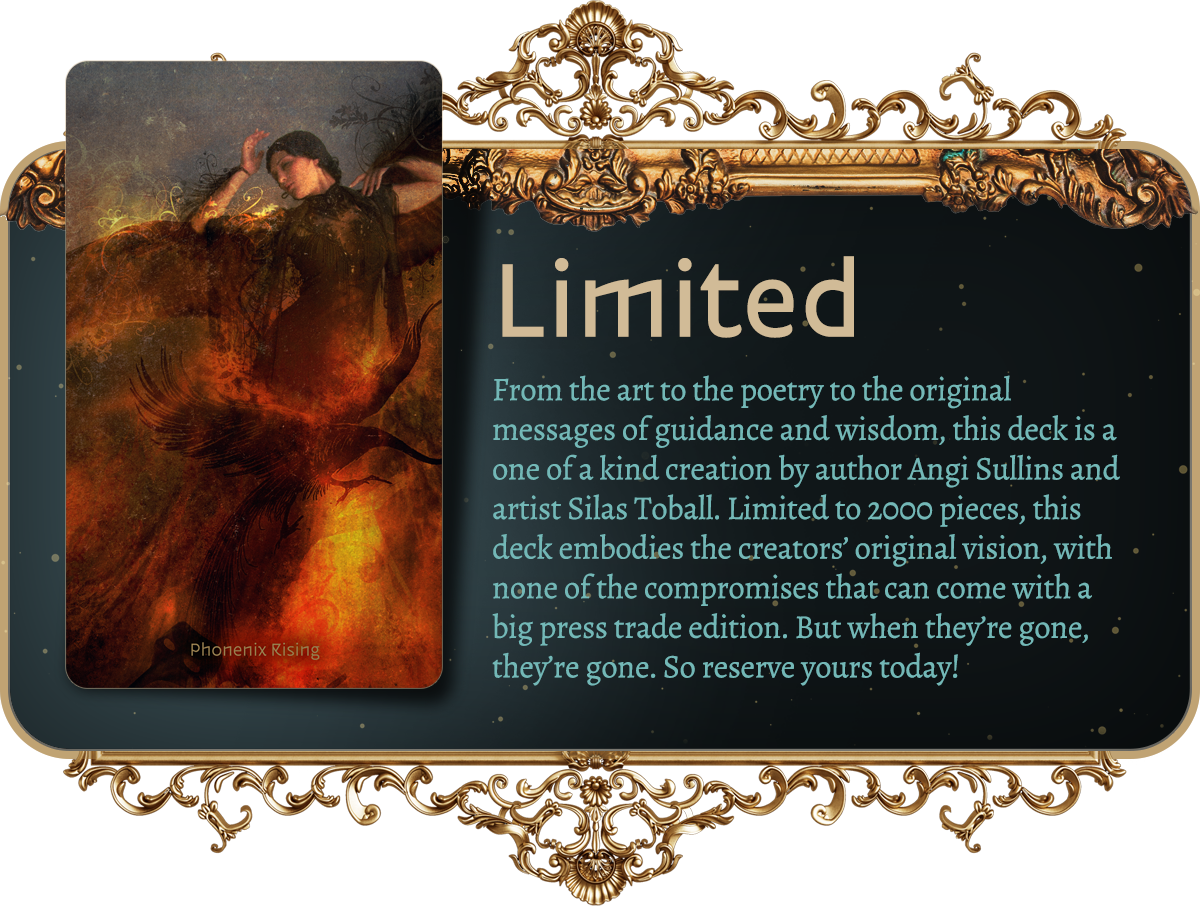 From the Creator
The stars speak to you. The trees sing to you. Stories are your friends. Flowers and crystals and herbs resonate so deeply inside you that you feel you might burst into bloom.
Bookstores and libraries are your salvation and the forest is your church.
You've tasted magic and know it is kindred. It haunts your dreams and fills your imaginings, yet you can't reconcile its presence with the world you're living in, with this life.
You drift, sometimes heavy with anxiety, sometimes light with surrender, wondering what brought you here and how much time you have til you can return home.
Sure you want to drink midnight margaritas with your sisters, but you also want to LIVE your practical magic, every day.
The Witchery Academy is a place of sacred learning opening in 2022. You can find out more here.
In the meantime, I've brewed and bottled some of the Academy's brightest teachings to create this exclusive deck, only available on Kickstarter.
It is intended to companion your journey into sovereignty, as mistress of your own power.
Whether you join your tribe of fellow W.I.T.C.H.s at the Academy, or travel solo, this deck acts as priestess, oracle, guide.
Let it walk with you as you weave your magic.
Welcome home, W.I.T.C.H.
We've been waiting for you.
This deck was first launched as a Kickstarter project and very limited supplies remain.
Placing an order on this site secures your copy.
First come, first served. Since this is the artist edition and not open to trade, when we sell out, the ordering from this site will be shut down.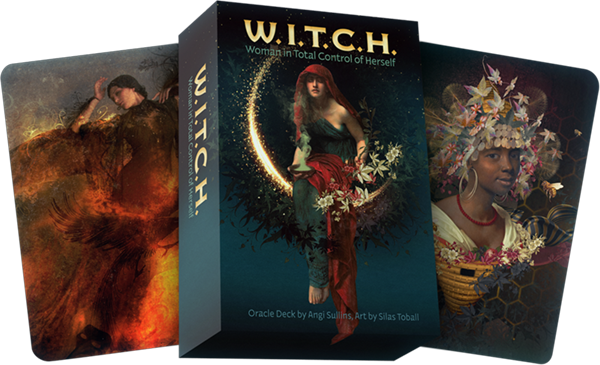 Purchasing now reserves your copy. Decks are expected to ship February 2023.
$52 US - Free shipping within the U.S.
International customers please see our FAQ
Get your FREE W.I.T.C.H. Handbook from the Witchery Academy! Our newsletter subscribers get free goodies all year long. Join now and we'll email you the W.I.T.C.H. Handbook, your guide to personal sovereignty.
FAQ
Delivery
This deck is expected to ship February 2023. It is currently in production (art, writing, design) heading to the printer in spring. We expect finished product to ship to our facility January 2023 and mailing to YOU begins thereafter.
International shipping
If you live outside of the continental USA, please join our newsletter to get notified when our international shipping service opens this February. We will announce there first.

At the end of our Kickstarter campaign, over half the decks in our limited print run of 2500 were available.

This web page processes pre orders for this deck UNTIL IT SELLS OUT.

Orders are taken on a first come first serve basis. When your pre-order is placed, your deck is secure. You will be receiving it the fall of 2022.
Kickstarter
The WITCH Oracle deck was launched as a Kickstarter project in the fall of 2021. It was a smashing success 1250% funded in 60 days. As with most Kickstarter projects, it is a crowdfunding project to help raise funds to cover the costs of creation, design, printing, production and the entire process of publishing this deck.

We have committed to an exclusive limited run of 1500 copies. When we sell out, this edition is gone forever.

More decks! The incredible success of the WITCH Oracle on Kickstarter has inspired us to create more projects like it. Join our mailing list right here to be the first to know about upcoming magical decks designed to take you further on your journey to sovereignty and empowerment.


Trade Edition
If you own a shop please take the time to join our newsletter. We are currently working on a trade edition for late 2023. If you are on our newsletter, you will be the first to be notified when that edition is made available for retailers.